"Are you sitting down?" Agent of Awesomeness began the phone call with.
"No. I'm standing. I'm better at standing," was my response.
Most of you know that I write paranormal and fantasy for both YA and Adult, but I do write contemporary YA that has a thriller or mystery element to it. One novel in particular, called
Don't Look Back
, has been out on submission with my awesomely awesome agent Kevan Lyon.
Don't Look Back
was a really different book for me to write. First off, there's no aliens or demigods in it. Not even a dragon, but there is a really swoon-worthy guy(s) and a strong heroine. Of course. This is me we're talking about. I loved writing this story, so I was thrilled with the potential of it getting out there. Also, it's pretty cool to jump genres.
So, yes, my exciting news is books news.
"Jennifer L. Armentrout's DON'T LOOK BACK, pitched as Black Swan meets Pretty Little Liars, featuring a teen girl who had it all until the night she and her friend go missing, and she loses all recollection of who she is, but must piece together a life she no longer wants and the events that led to her friend's disappearance, to Emily Meehan at Disney-Hyperion, in a pre-empt, in a two-book deal, by Kevan Lyon at Marsal Lyon Literary Agency (World English). Foreign rights: Taryn Fagerness Agency"
Yep, You read that right.
Don't Look Back
found a home with Disney Hyperion and their stellar group of editors (squee- Emily Meehan!), marketing, sales, and authors. And
a second book
found a home with them--another YA contemporary thriller/mystery unrelated to
Don't Look Back
. Image my face when I got the news that two books sold to them in a
preemptive deal.
, It pretty much looked liked this:
You know, because I was like, I so heard that wrong and then I was told that was what I heard. And then I was all like this: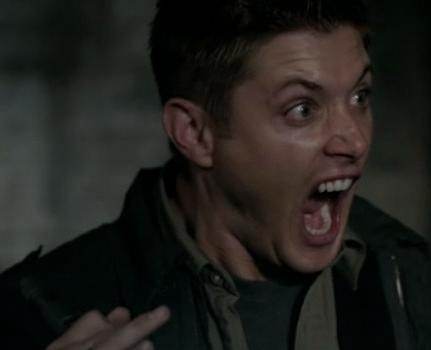 I don't really think any of this has sunk in. It was the same with my first publishing contract with Spencer Hill and then with Entangled. It took days for me to wrap my head around that I was actually accomplishing my lifelong dream. Honestly, I have been so, so lucky with my publishing ventures. I have had nothing but great experiences with Spencer Hill and Entangled. Obviously, since I still have books coming out with them in the future.
So, YAY, Internet confetti for everyone!
I know I'm going to get some questions about my other books. Here's my attempt to answer them before they occur:
Does this new deal effect the Covenant Series?
No.
Does this new deal effect the Lux Series?
No. And actually, there will be probably be some news about that soon. Weee. And no, I will not tell you want that means. GIGGLE.
Anyway, I think I'm going to celebrate or something. But first, I want to give a huge thanks to everyone who has supported my books so far. I heart you. *Wipes Tears* Honestly, a lot of any success I have had can be linked right back to you, the reader and blogger. So thank you. Also, I wanted to thank Angela Messer, Cindy Husher/Thomas, Carissa Thomas, and Julie Fedderson who helped beta and crit Don't Look Back.
And a big thanks to those who've always knew it would sell and told me I needed to be less of a realist and more of a rainbow spewing person. You know who you are. I bow down to you.